Every time need to think for a topic is too hard for me to please everyone.. 😣 Why not, you tell me what you would like to paint, and we work it out together? Just purchase this pass, WhatsApp me what you would like to paint, I will guide you to finish your very own piece of watercolour painting then! :D
每次都要想主題真的是太難了 😔 只因為每次的主題不能迎合全部人。不如這樣,你來告訴我你要畫什麼唄~ 先報名,然後WhatsApp我你想要畫的主題,我將一步一步的親自給予指導,帶領你完成一幅漂亮的水彩畫!別想咯,報名吧!
{Watercolour Jamming • 無題水彩樂}
✅ Date 日期:07 November 2021 (SUN 日)
✅ Time 时间:2PM ~ 5PM (3 hrs/小时)
✅ Fees for Class 课程费用:RM125/pax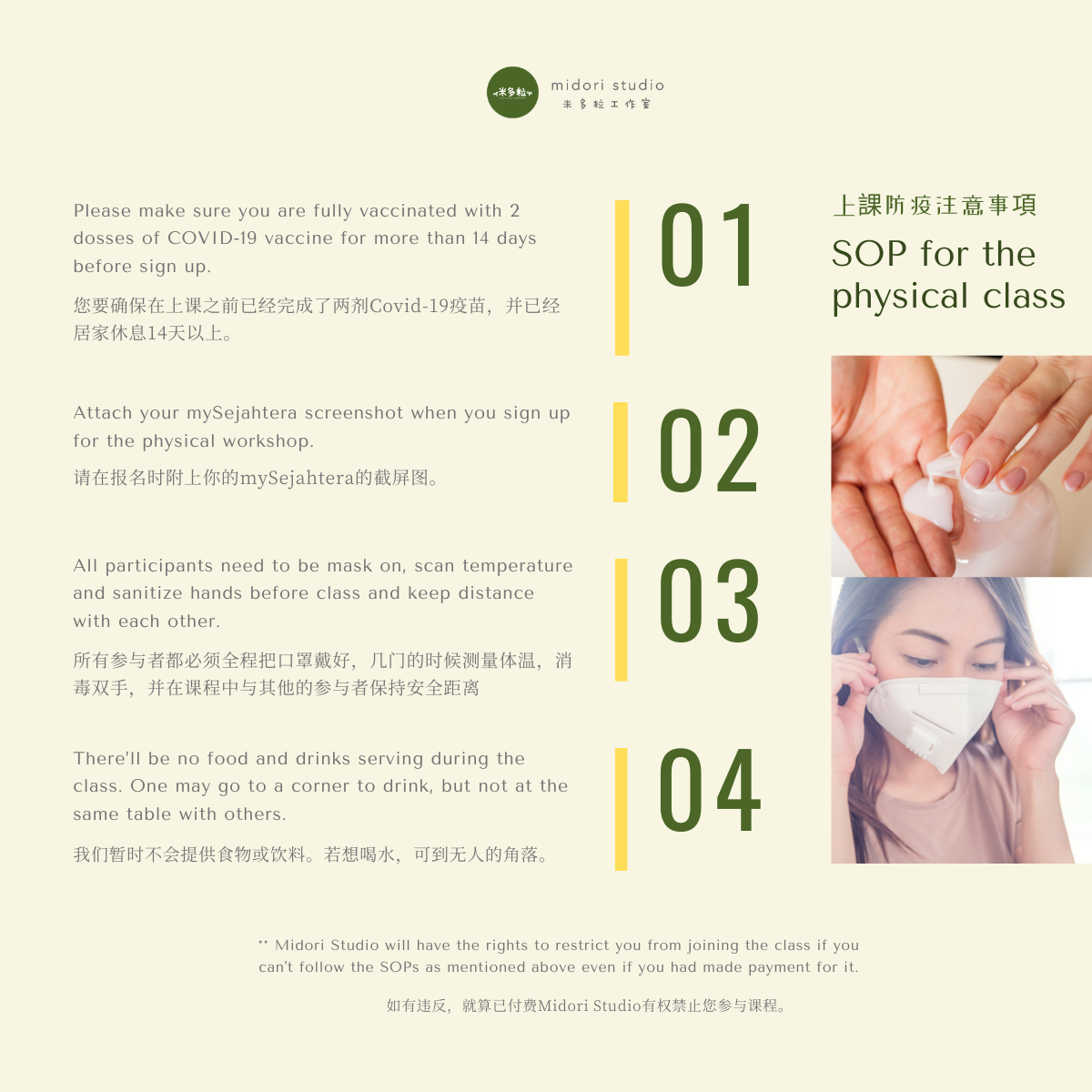 ** Midori Studio will have the rights to restrict you from joining the class if you can't follow the SOPs as mentioned above even if you had made payment for it. 如有违反,就算已付费Midori Studio有权禁止您参与课程。
⚠️ Target Audience 適合對像 :
* 10 years old and above 10歲以上
* This workshop is only limited to 6pax 這工作坊名額只限6人
Class Detail 课程内容:
This class is suitable for beginners as we will be guiding the basic skills of watercolour and how to apply the skills including colour merging and layering. At the end of the class, you will bring your own painting home! We believe painting is a good way of relaxing and healing a soul. So, don't hesitate anymore! Come join us for this de-stress session!
这个课程适合无水彩经验者或水彩初学者. 您将会学水彩的基本技巧, 并可在工作坊结束后带回家一幅漂亮的作品!我们相信彩绘能疗愈人心并且有减压的效果。所以别犹豫了!快来加入我们这个放松又好玩的课程吧!
Workshop fee includes 課程費用包括:
✔️ Watercolour set (to use during the workshop only) 水彩彩色1套 (只供在工作坊使用)
✔️ Watercolour Papers 水彩纸
✔️ Handbook 手抄本
🌟 Students can purchase ticket for a set of Watercolour Starter Kit for only RM58!
🌟 學生可購買一套水彩彩繪套裝票,只需RM58!
Beginner Starter Kit included 初學者水彩彩繪套裝包括:
✔️ 1 x Watercolour Art Block 水彩本
✔️ 1 x Watercolour Brush 水彩毛筆
✔️ 1 x Watercolour Set 水彩彩色套
Some Ideas for you 給你的一些參考👇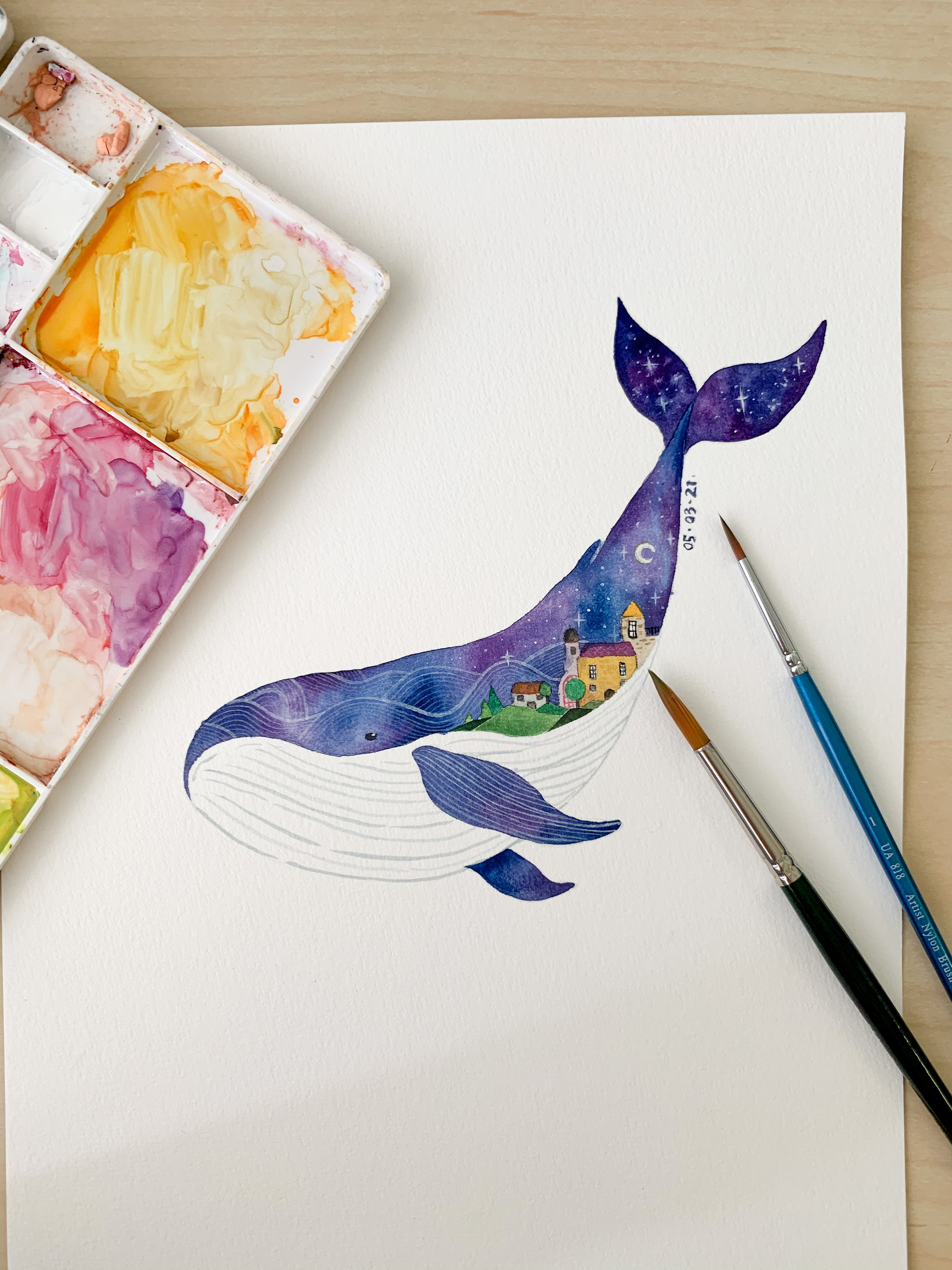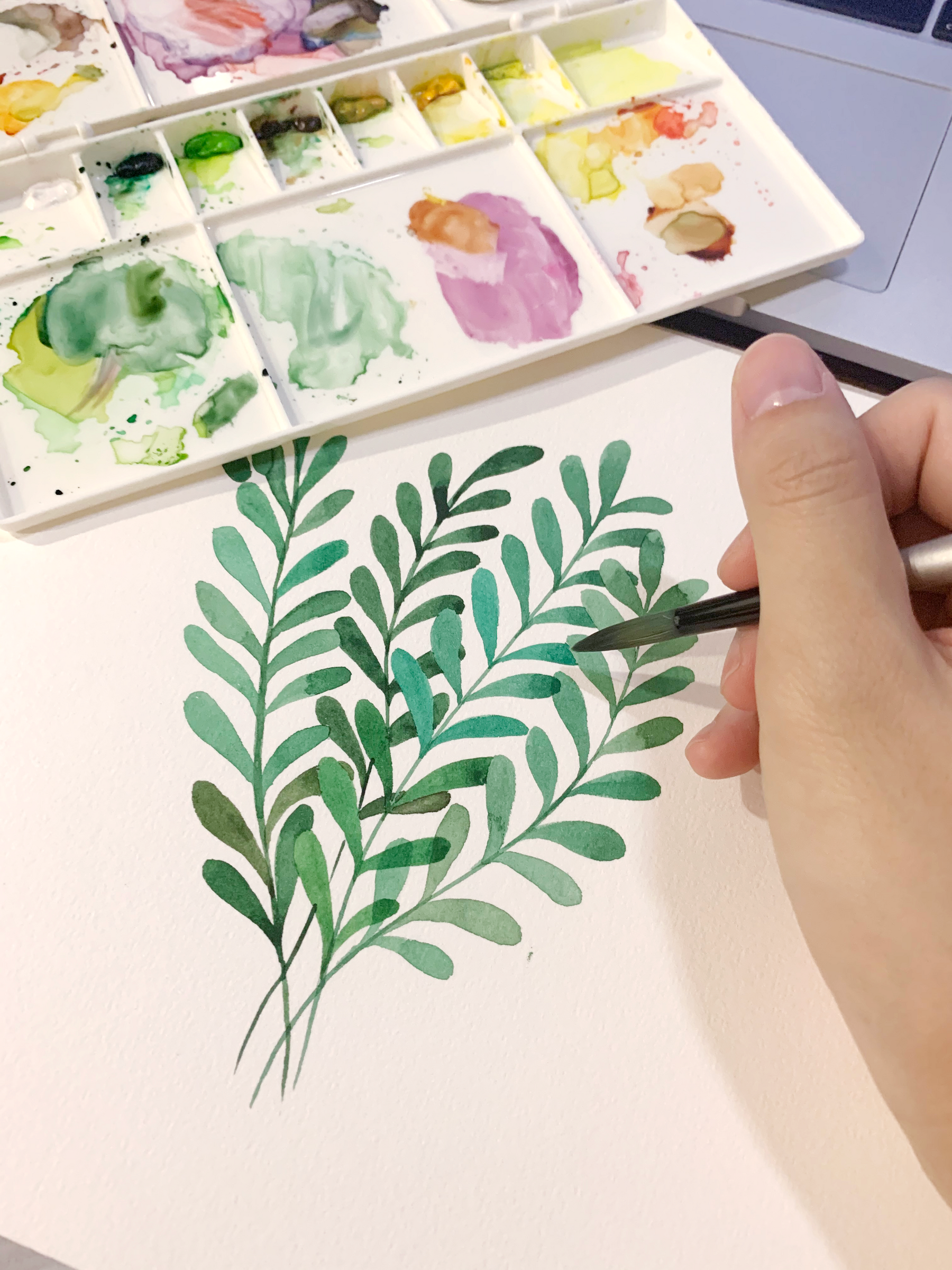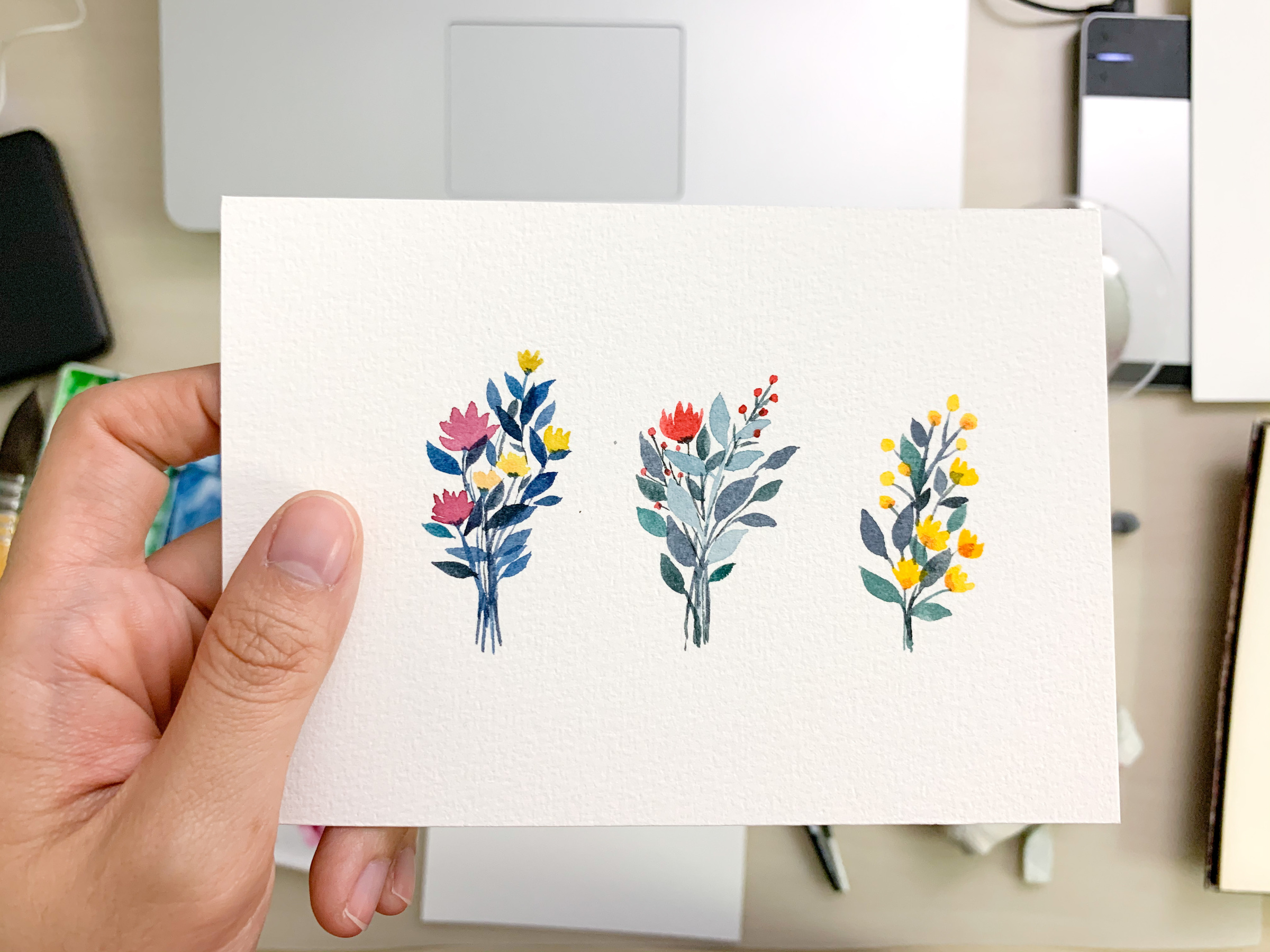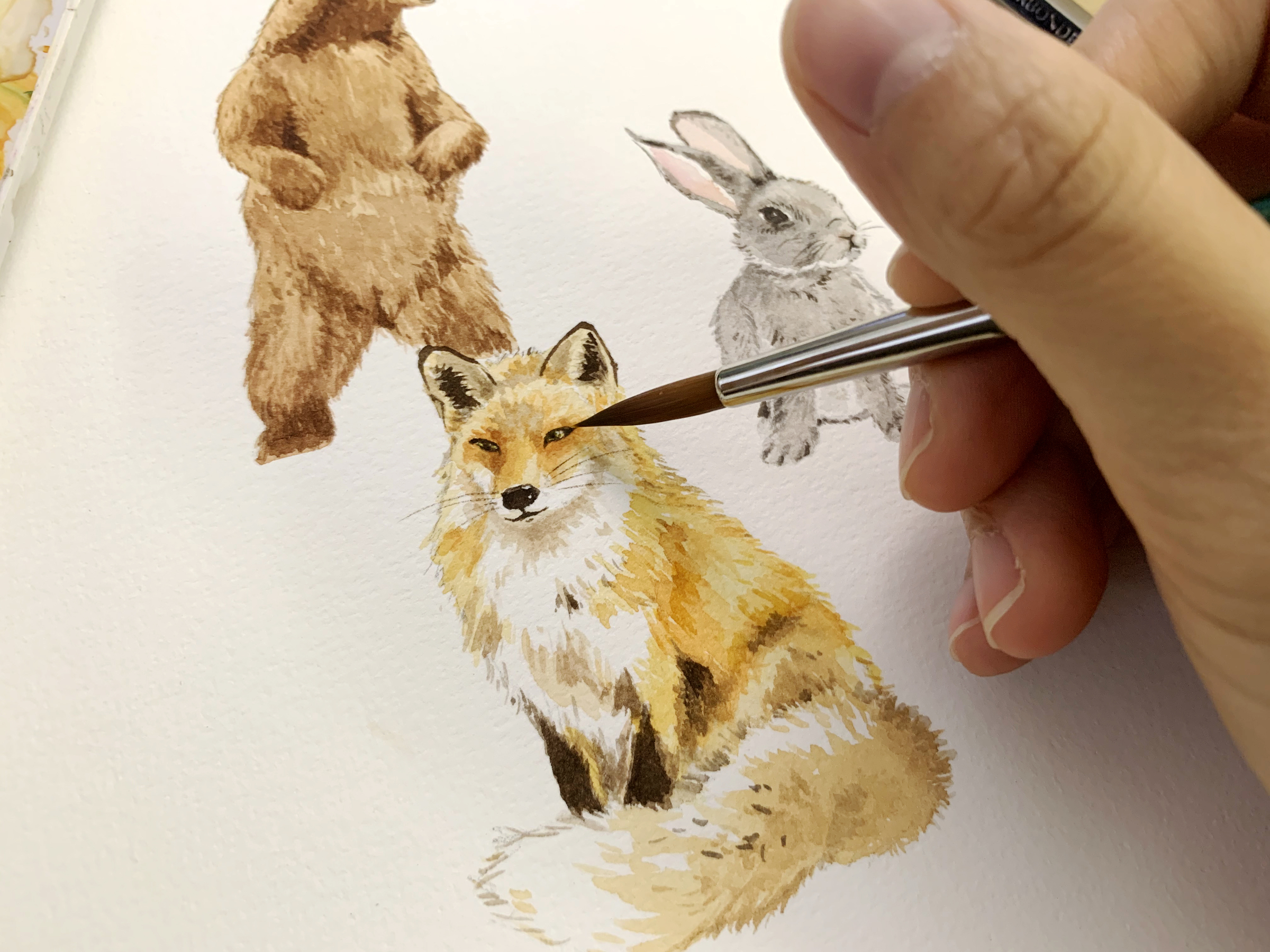 Venue 地點:
Midori Studio • みどりスタジオ (5 minutes from Desa Park City)
20A, Lorong Lang Kuning, Kepong Baru, 52100 Kuala Lumpur.
Bank in Details 汇款资料:
MIDORI STUDIO
514879100791
MAYBANK
** Note 备注 :-
The seat will only be secure if full payment have been made within 2 days after you check out. One that is absent will not get a refund unless class cancel.
匯款必須在結帳推出後的2天內完成匯款才可保留名额。无法出席者費用无法退还,除非课程取消,学费将100%退还。