Finally! Taoyi Studio and Midori Studio had this collaboration to launch this Natural Clay DIY Home Kit! 🎉
Other than that, we had also prepared an option for purchasing clay only for you who like to work with natural clay. 😉
It is natural, so it's safe for the kids to play with. Once it was dry and you doesn't like the outcome, you may actually soak it with water and knead it into a new design again! Once done, you may leave it dry up to 3 days (depends on the thickness) till it turns white and loose it's moisture, then you may paint it and coat it up with a layer of gloss varnish for finishing.
But be caution that, any type of clay that are not being firing in a bisque with high temperature, it is not suitable for food serving! You may use for dry food like biscuits, but we recommend to have it as a decorative item or for plant pot only. If you still not sure about this, you may text us then~ 😊
終於呀!我們和陶燚工作室一起推出了這個天然陶土的材料包~ *開心🎉
另外也為喜歡自然陶土的你準備了只是購買陶土的選項哦 😉
由於它是天然的,不怕給小朋友一起玩。而且就算風乾了之後,不喜歡,還可以泡水軟化,再捏新的造型呢!製作了之後,只需要讓其風乾2-3天(不同厚度或需要更長時間)至作品的顏色完全變淺米色,你就可以上色,然後再一層高光防水保護層,瞬間提升顏值哦~ 但其實自然陶土的顏色也很漂亮的。
⚠️ 但要注意的是,任何的陶土沒用經過高溫燒,是不能用來裝食物的哦!可以裝小餅乾,乾性食物之類的,但還是建議做裝飾/盆栽使用比較好。還有什麼不明白的,歡迎信息我們詢問 😊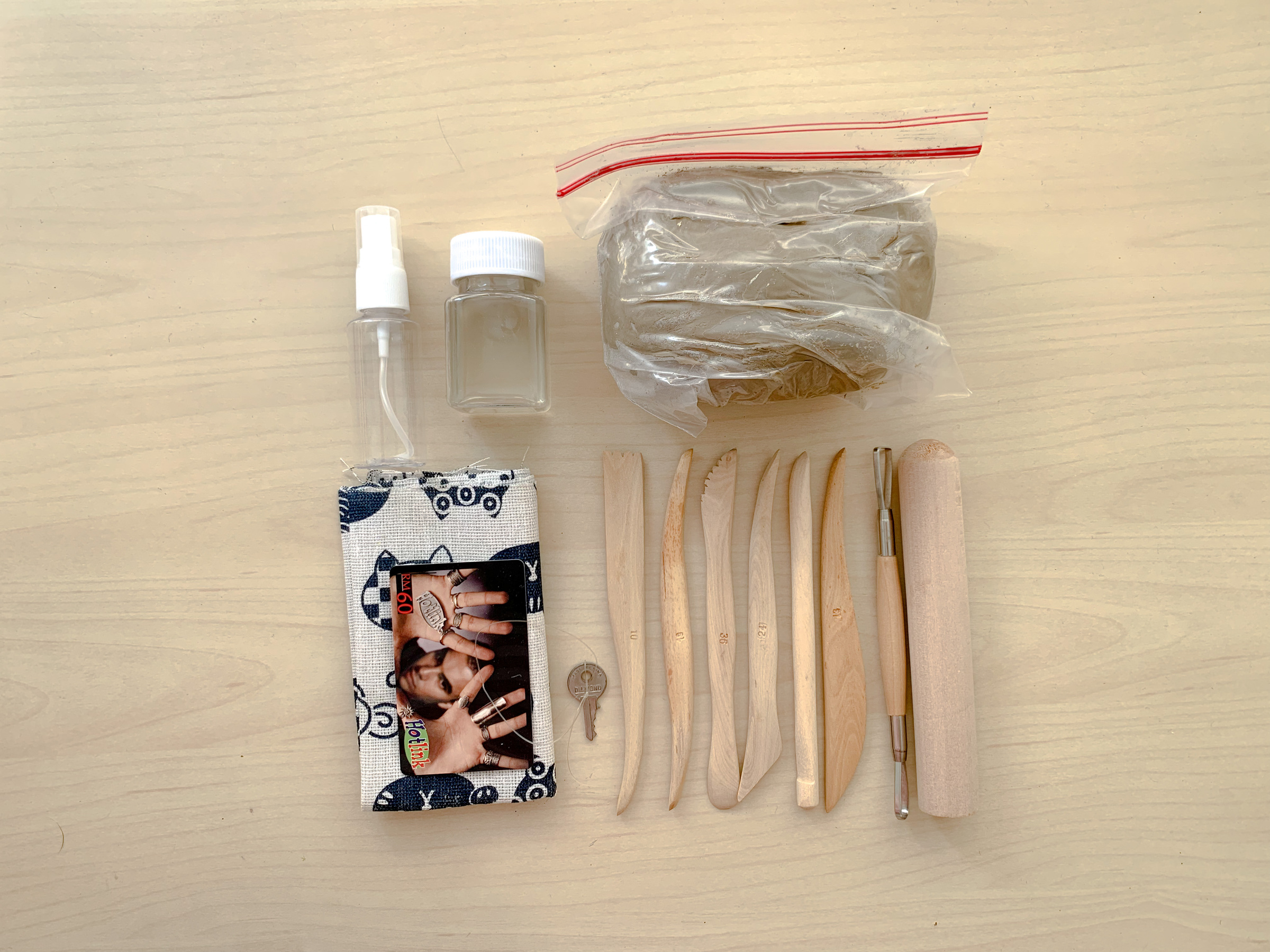 The material kit included 材料包包括:
✅ +-1kg natural clay 天然陶
✅ Ceramic tools starter pack 陶藝基礎工具包
✅ Gloss Varnish 高光防水液
✅ FREE delivery 免郵
✅ After service 售后服务✨✨
⚠️ The kit doesn't include finished good 材料包不含成品
🌟 Material Kit 材料包 🌟
Price 售价:RM55/set
*NOT Included Delivery Fee 不包邮

🌟 Natural Clay 自然陶土 🌟
Price 售价:RM8/1kg+-
* The colour may different by batch 顏色會因批次不一
* NOT Included Delivery Fee 不包邮


The kit is limited, first come first serve.
材料包有限,first come first serve 😉
--
* Once you purchased, we will be inviting you into a private Crafting Group in Facebook. You may share your beautiful work there or drop your questions anytime. When we sent out the parcel, we will be sending you the tutorial link too. So, enjoy making~ ;)
* 一旦您購買了這個材料包,我們將邀請您加入我們臉書的私人手作群組。您可在那個群組裡分享你的作品/提問。在發貨的同時,也將給您發教程視頻的連結。 祝您製作愉快!